COMING VERY SOON (A FEW WEEKS) ~
                             A NEW BOOK!
                     DIFFERENT AND FUN!
       SEE THE 'NOTES' TAB FOR INFO.
                          AND STAY TUNED!
RECENT RELEASE !  IN PAPERBACK AND EBOOK!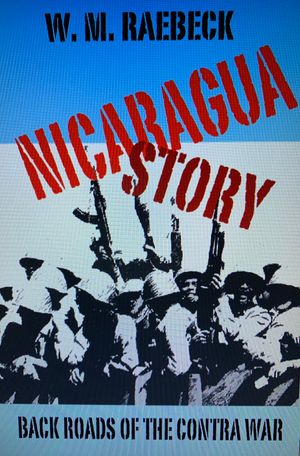 A #1 AMAZON NEW RELEASE!
REVIEWS:
"…offers a visceral connection to a humble nation with haunting recent history. The Contra War is readable and real here."
"…a stark, loving, visceral, touching, exasperating, beautiful, rough-riding journey."
$17.99 paperback, $6.99 ebook 
 SILENCE OF  ISLANDS
A potion of emotion. 84 poems that span a lifetime of travel, love, nature, family, loss,  reverence, and all the rest.
$14.99 paperback, $5.99 ebook
AMAZON REVIEWS:
"A genuine treat offered from the heart. Enjoy!" 
"Had me laughing and in tears throughout the pages of this beautiful book. And  isn't the book cover stunning? A coffee table book for me for sure."
"A beautiful  book of emotion and artistry." 
 "A lovely, brave collection."  
 "…a clear writer's voice. There's nothing presumptuous or inflated in these poems. They're candid and simple. Quaint, yet profound. Freeing, yet captivating."
 "…refreshing and unpredictable. All the poems were inspiring and felt so good to the soul to read." 
"I really should have read only several poems at once, to savor each one, but I could not stop reading and finished the book in 2 nights."  
"I DID INHALE — 
MEMOIR OF A HIPPIE CHICK" 
Travel all over the place, back in the days when you had to wait your turn for space on the on-ramp.  Or if you're too young for flashbacks, come see what it was like.  
                 $18.99 paperback, $5.99 ebook
                       335 pages    (audio in 2023)
          AMAZON   REVIEWS:
"Wittily written and a real page-turner you will wish went on forever." 
"Bursts with energy and originality."
"This bold story of love, heartbreak and realization should be made into a movie or TV series." 
"Hilarious, unpredictable and a page-turner."