June 1, 2023 ~
BIG and SINCERE thanks to all who've pre-ordered Ta Ta for Now—the Movie!
Today's the last day of the discount—but there's still time (today) to get your copy for only $12.99. Tomorrow, June 2, the price goes to $15.99.
It's been tremendous fun working on this lively story.  And I can't wait to hear what you think! (I'll be watching for Amazon reviews, so don't hold back.) Pretty sure you're going to have a heartening experience with this!
Ta Ta for Now,
W  xoxoxox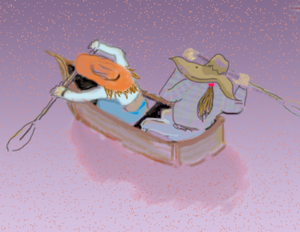 May 12, 2023
ALOHA!
       I'm over the moon to announce 'TA TA FOR NOW' is complete, finished, done, ready to totally rock !
       Click on the pre-order link above to nab a copy while the $3 discount is in effect (until June 2). After that, price goes to $15.99. Grab yours now! (Note, to preserve the screenplay format of the book, there won't be an ebook available.) 
     So what's this flick about? Well…totally fun. Reading it feels just like going to the movies. Truly. And if you've never read an actual screenplay, that's about to change.
       But...I won't say too much here because there are surprises throughout the script and you MUST have the full cinematic experience. But I promise it's quirky, moves right along, has some giggles, and could even induce a tear...if you're the sentimental type. But you can tell from the title and cover images that this work wasn't produced with a great deal of gravity. 
       So snatch the discount! Then, when your parcel arrives after June 2, yank it open, snuggle in, and enjoy the movie!
       Thanks in advance. I SO appreciate you. And can't wait to hear your impressions when I read your reviews on Amazon!!   : ))
        Wendy
PS  If you're on Kaua'i, I'm signing books at Talk Story Book Store in Hanapepe on Friday evening, May 26, at the street fair. Come on down!
3/5/23       
Out of the blue!
       I've got a new book coming!! 
          I decided suddenly, at the suggestion of a friend who'd previously read it, to make one of my screenplays into a book. 
       Why not?
        So it's going to press in a few weeks! It will be published in original screenplay format, as I believe it reads best this way. Plus, screenplays are fun (especially if you've never read one).
         STAY TUNED. I'll post more info soon — about the story, a peek at the cover (still crankin'), release date, and pre-order opportunities. 
         We're going to the movies!
Wendy  xx  (head down for weeks)
P.S. There may be a 'discount' before release day for those on my email list, so sign on if you haven't yet!